SCRUMstudy/VMEdu provides training in more than 150 countries for 7500+ companies. More
Some of the companies that currently have negotiated corporate rates or scheduled corporate classes with SCRUMstudy/VMEdu are listed below: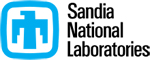 To sign-up for a scheduled corporate class and/or to take advantage of corporate discounts for your company, please submit your details and our corporate account representative will contact you.
Sign up now
---
Your company not listed above?
Contact us to check on established rates with your company or to setup a corporate account with SCRUMstudy/VMEdu.
Why do leading organizations choose SCRUMstudy?
SCRUMstudy certifications are widely reputed and accepted by various Fortune 500 companies such as Apple, IBM, HP, Bank of America, AT&T, Dell, Verizon, Lockheed Martin, and PepsiCo. SCRUMstudy provides the best solution to corporates for Scrum and Agile certifications and training. Learn more