VMEdu, the parent organization of SCRUMstudy, provides training in more than 160 countries for 3500+ companies. Few of our esteemed clients are listed below: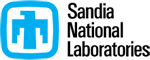 ---
Why do leading organizations choose SCRUMstudy?
Most popular and widely accepted: VMEdu has trained/certified more than 325,000 persons in delivering successful projects. More than 5,000 students are certified by SCRUMstudy each month, and SCRUMstudy has the largest partner network (650+ training companies) for Scrum and Agile certifications.
Based on Scrum Body of Knowledge (SBOK™ Guide): All SCRUMstudy exams are based on A Guide to the Scrum Body of Knowledge (SBOK™ Guide, 340 pages) developed by SCRUMstudy. The SBOK™ is the definitive and detailed industry guide endorsed by Scrum experts.
Industry-wide acceptance: The knowledge gained by getting a SCRUMstudy certification is universal in its application and has been applied by organizations in diverse projects spanning an eclectic mix of industries.
Scalable Scrum: SCRUMstudy's certifications and courses enable delegates to scale Scrum to the Portfolio and Program levels and not just product design and project management.
Established name in Scrum/Agile certifications: With more than 650+ A.T.P.s globally, SCRUMstudy has the widest network of accredited training companies offering its certifications. SCRUMstudy certifications are widely reputed and accepted by various Fortune 500 companies such as Apple, IBM, HP, Bank of America, AT&T, Dell, Verizon, Lockheed Martin, and PepsiCo.